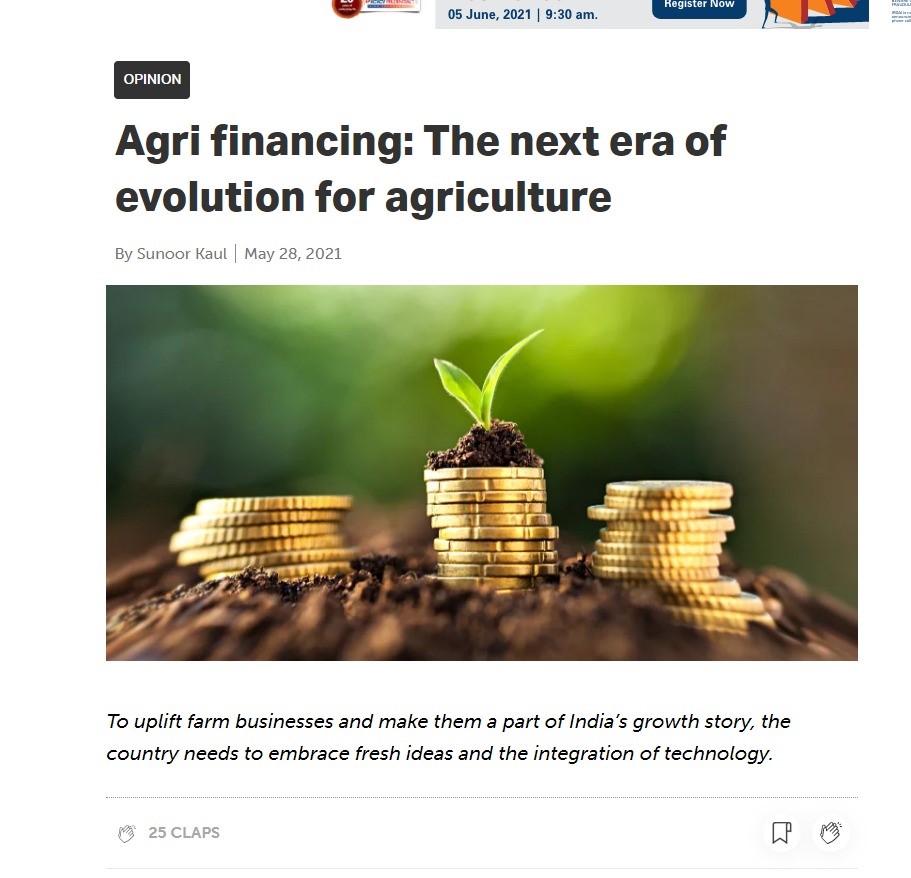 India's agriculture sector is by far one of the largest employers in the country. With more than 50 percent of the working population associated with agriculture in one form or another, the overall contribution to India's GDP is only a meagre 18 percent.
These recent estimates indicate that the sector is performing way below its potential. It exposes the lack of new-age reforms, which are required to meet the demands of today. Unfortunately, it is directly leading to the wastage of food, among other issues.
Reference: https://yourstory.com/2021/04/agri-financing-next-era-evolution-agriculture/amp
Reference:https://yourstory.com/2021/05/quotes-entrepreneurship-indian-startup-success-perseverance/amp
'The Best view comes after the hardest climb' – 25 quotes from Indian startup journeys.