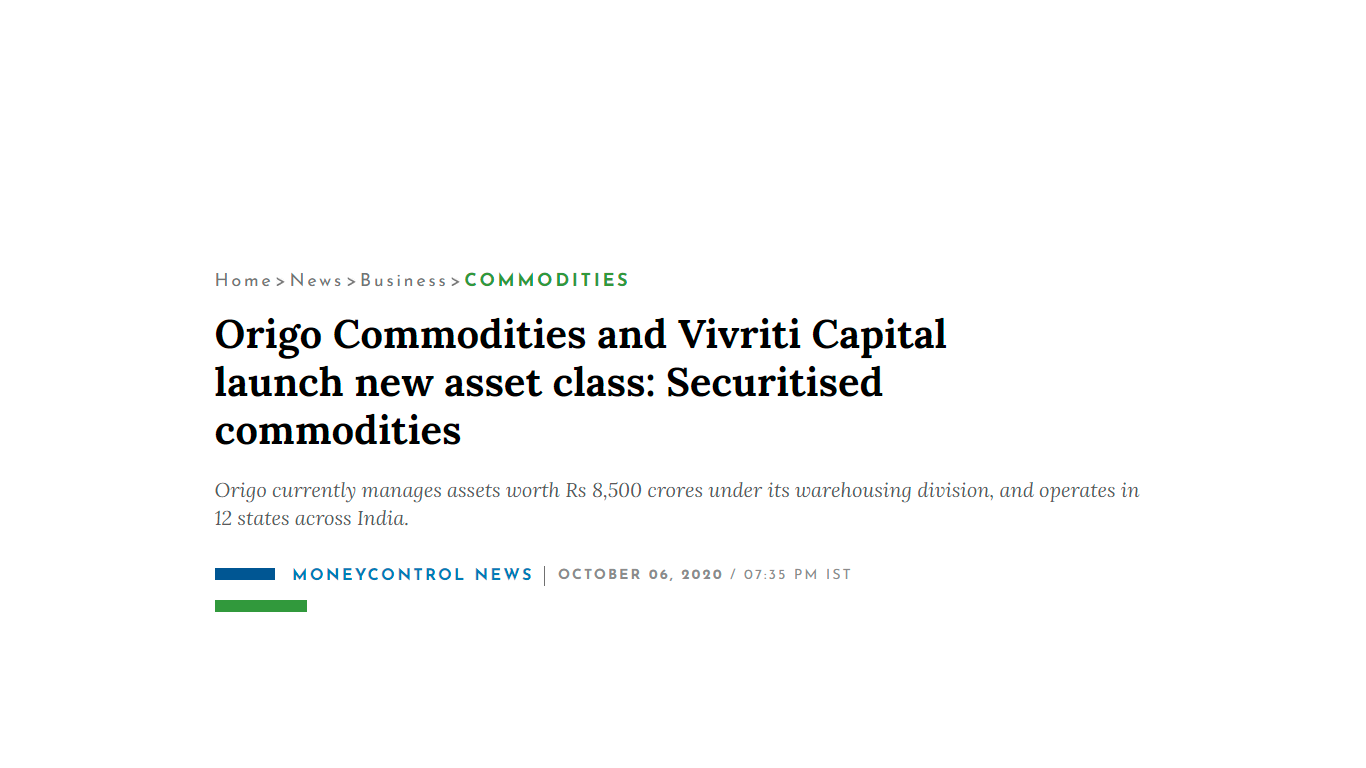 Origo Commodities, an agri-tech supply chain and trade finance company, has tied up with Vivriti Capital to execute a new asset class of securitised commodities in the country. It will be made available to institutional investors, introducing agri-commodities to capital markets.
Origo currently manages assets worth Rs 8,500 crores under its warehousing division, and operates in 12 states across India.
The transaction was also listed with the Securities and Exchanges Board of India (SEBI) and regulated by Warehousing Development and Regulatory Authority (WDRA).
Read more:https://www.moneycontrol.com/news/business/commodities/origo-commodities-and-vivriti-capital-launch-new-asset-class-securitised-commodities-5930201.html